Luxury car rentals Monaco French Riviera

Europe
Type: Ferrari rentals
PICK-UP: Monte-carlo Monaco
DESCRIPTION:Hiring a Ferrari 458 signifies mixing with the technology used in Formula 1 but in an extremely sexy and prestigious 2-seater sportscar. The cool design with one of the most distinctive grills on the market aimed at reducing the resistance of this supercar making it a journey to haven.
Type: Ferrari rentals
PICK-UP: Monte-carlo Monaco
DESCRIPTION:
Hire your own Ferrari 458 also this week-end and you can enjoy a fantastic guide for the Monaco roads in style. The characteristics of new technology with the front suspension 4 lateral system. This multi-linkup in the rear part of the car allows you to talk those bends with reduced risk.
Type: Ferrari rentals
PICK-UP: Monte-carlo Monaco

DESCRIPTION: FIf your passion is supercars then hiring a Ferrari California will be the realization of one of your dreams. Hire this supercar, even for a weekend, and it will mean can enjoy the experience of driving as though you are flying with wings.
FERRARI CALIFORNIA Ferrari hire Monaco
Type: Ferrari rentals
PICK-UP: Monte-carlo Monaco
DESCRIPTION:. The Ferrari California is a GT convertible with a hard top roof that can be folded away which makes this a supercar with two sides: coupe and a spider all in one. It is based on the formation 2+ which allows for great flexibility in a range of driving positions. The car's double clutch transmission, front V8 motor and direct fuel injectors will all give you first class sensations.
About us
Take one of our Ferrari and go to visit Monte-carlo. If you love the night life you can not henjoy the fantastic guidance of one of our supercars like Ferrari California, Ferrari 458 Spider or Ferrari 458 Italia.
TopLuxuryService luxury car hire will be able to serve you at any time you want, even during the night or weekend for the delivery of the car, as well as a Customer Service 24-hour 24 with immediate replacement car in case of need. TLS, a guarantee of quality for the rental of your luxury cars, will make you spend a perfect stay.
Video:
Ferrari rental Monaco Monte-carlo
Noleggio lungo termine Audi Q5 2012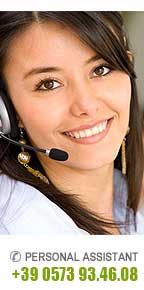 Service
The TLS is not limited to the simple delivery of the car but they will be able to provide full assistance throughout the period of the rental under any circumstances, by returning the car in any European city thanks to the One Way Service, the immediate replacement of the car in case of need through the Customer Support is available 24 hours on 24, a Personal Assistant TLS of high professionalism and guaranteeing your privacy, delivery of the car even at night and on public holidays and, if the arrival is with your private plane, the welcome will be given directly to the airstrip. TLS, a luxury car hire service of high quality for a perfect stay in Monaco
You haven't found the car you were desiring?
request a call back below.
Write here the car you want and will do our best to for finding it for the period you need. Staff TLS