Exotic car rentals Monaco French Riviera

Europe
CATEGORY: exotic car rental  Monaco 
PICK-UP: Monte-carlo, Monaco
DESCRIPTION: Hire it for a weekend in Monaco and you will drive in the eye of the storm. It is extremely fun and safe to drive both on the straight and in bends giving you the best position to see the beautiful French Riviera.
CATEGORY: exotic car rental  Monaco 
PICK-UP: Monte-carlo, Monaco

DESCRIPTION: Hire a Lamborghini Gallardo and enjoy a 500 horsepower motor made to compete with the legendary Ferrari 360 Modena. The semiautomatic 6-speed gearbox makes this car super sporty and agile.
CATEGORY: exotic car rental  Monaco 
PICK-UP: Monte-carlo, Monaco
DESCRIPTION: The elegant design of the Audi R8 concentrates on the pure outlines and sculptured lines without making the aesthetic feel of the car too over the top. You can look anywhere but you will not find a vehicle that is able to offer all of the aspects a driver is after; beautiful, sporty, fast, safe and the list could continue.
CATEGORY: exotic car rental  Monaco 
PICK-UP: Monte-carlo, Monaco
DESCRIPTION: Other than being the fastest vehicle produced by Mercedes, this car is a symbol of elegance and class with a overpowering presence on the road. Hire a Mercedes SLS signifies being behind the wheel of a symbol of absolute prestige.
CATEGORY: One way car rental (Return the car to a different location)
From: Nice Airport (France) - To: Monaco Monte-carlo
DESCRIPTION: The Porsche Panamera is a luxury sedan with 4 seats making it very Stuttgart Coupe like. The interior is one of the best we've seen in recent times with fiery gauges and speedometer but at the same time everything is proportional. No corners have been cut as new technology like the PASM, which is a controlled suspension system which regulate the continued demands of the wheels on the road and allows the driver to choose between three modes: Comfort, Sport and Sport Plus.
Video:
Exotic car rental Monaco Monte-carlo
Noleggio lungo termine Audi Q5 2012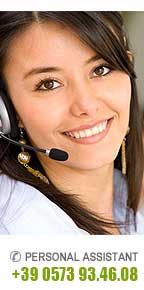 About Us
TLS, the service of luxury car hire with delivery in Monaco, will give you the opportunity to have the delivery of the car directly on the runway when you arrive with your private plane at the airport . If you prefer to have your Luxury car in your Hotel your own Personal Assistant TLS will welcome in elite hotel.
TLS luxury car hire offers you the possibility to organize your stay, suggesting the most glamorous places in Monaco. Putting you behind the wheel of one of our Exotic Car Hire like Ferrari, Lamborghini, Aston Martin, Porsche you can admire the spectacular mountain ridges and the idyllic sea that make Monte-carlo a city absolutely to visit.
You haven't found the car you were desiring?
request a call back below.
Write here the car you want and will do our best to for finding it for the period you need. Staff TLS